Cead Mile Failte to Oilean Thorai ciclipéid
Welcome To Tory Island Wiki
The wiki about Tory island, Donegal, Ireland.
Is í ciclipéid na Gaeilge agus na Béarla faoi Oilean Thorai, Dùn na Gall, Eire.

Donegal Folklore  
Tory Island 
'When God had finished his great work of creation on the sixth day, he discovered that some of the most precious stones were still lying around Heaven. As he was keen to complete his work before the Sabbath he threw the remaining pieces out of Heaven, from where they spread like jewels through space plunging into the ice cold seas off the north-west coast of Ireland to from Tory Island'
Donegal Folklore
Tory's Google Map/ Thorai Google Cairt
Maps with placenames and explainations are in the category Maps and the category Placenames
Away, come Away...
The Hosting of the Sidhe, William Butler Yeats:

The host is riding from Knocknarea
And over the grave of Clotth-na-Bare;
Caoilte tossing is burning hair,
And Niamh calling Away, come away:
empty your heart of its mortal dream,
The wind awaken, the leaves whirl round,
our cheeks are pale, our hair is unbound,
Our breasts are heaving, our eyes are agleam,
our arms are waving, our lips are apart;
and if any gaze on our rushing band,
We come between him and the deed of his hand,
We come between him and the hope of his heart,
The host is rushing'twixt night and day,
and where is there hope or deed as fair?
Caoilte tossing his burning hair,
And Niamh calling, Away, come away.


Donegal, Ireland.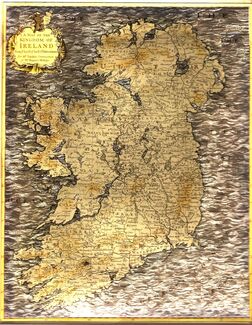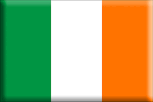 Ad blocker interference detected!
Wikia is a free-to-use site that makes money from advertising. We have a modified experience for viewers using ad blockers

Wikia is not accessible if you've made further modifications. Remove the custom ad blocker rule(s) and the page will load as expected.